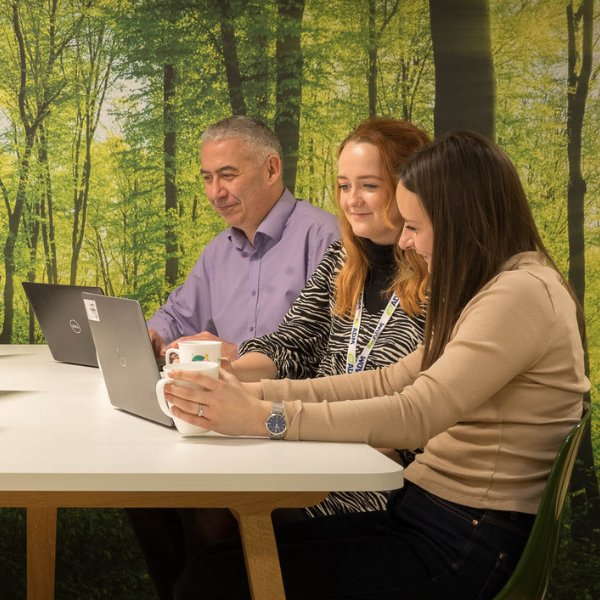 Who are we and what do we do?
Our story began 30 years ago when our founder started developing live bacteria products for use in his farm animals (we moved into human products later). Whilst our knowledge on the gut and microbiome health has grown since then, our values haven't changed. Quite simply, we believe that a healthier, happier quality of life starts with your unique microbiome. Our award winning range of clinically proven, NHS-used, bio-cultures are specially designed to support you, because life is better when you're better.
We confidently and proudly shout that we're the experts in all things microbiome, because we have the most incredible team behind the scenes. We have 14 Nutritionists and nutritional therapists from across the country (10 who work and are nutritional advisors, and 4 who make up our technical team), a team of doctors and scientists with clinical and academic backgrounds which include, psychiatry, paediatrics, nutrition, neuroscience and metabolomics, supported by microbiologists and chemists to name just a few of our specialists. Together (with a further 40,000 colleagues worldwide, in our parent company ADM) we develop our own bacteria strains to provide something for everyone, with targeted microbiome support.
And it's not just us that love Bio-Kult! We're the UK's leading live bacteria brand with the best-selling product across all live bacteria supplements*. We're trusted by major retailers including Boots, Tesco's, Sainsburys, Lloyds Pharmacy, Superdrug, Waitrose, Ocado and Holland & Barrett, as well as being stocked in your local independent.
We want to live in a world where we can all understand and improve our gut and micro biome health, and feel free to talk about it! After all, having the confidence to take your everyday health into your own hands is something to be celebrated.
*NielsenIQ Total Market we090422